Pun Pun Organic Vegetarian Restaurant
Serving veggie food using mostly organic produce from local producers. Thai food, salads, pasta, shakes, smoothies, fruit drinks, and coffee. Directions: Find Wat Suan Dok temple on Suthep Rd going west out of the moat, turn into the temple and walk back past the large temple building on your right, then you'll see a small turn to your right with a stupa on your left, the restaurant is behind the stupa. Open Mon-Sun 8:00am-2:00pm.
Goodsouls-Kitchen
An upmarket vegan restaurant that serves a wide selection of Western and Thai dishes. Menu offers all-day breakfast items like tofu scramble and smoothie bowls plus dishes like veggie burgers with potato wedges, fresh spring rolls, curry with rice, falafel pita, penne pasta, pancakes with coconut whipped cream, papaya salad, and Asian noodle soup. For dessert there are the day's selection of cakes and treats on display plus coffee and lassi drinks. Opened Dec 2017 by Reform Kafe. Open Mon-Sun 7:00am-10:00pm.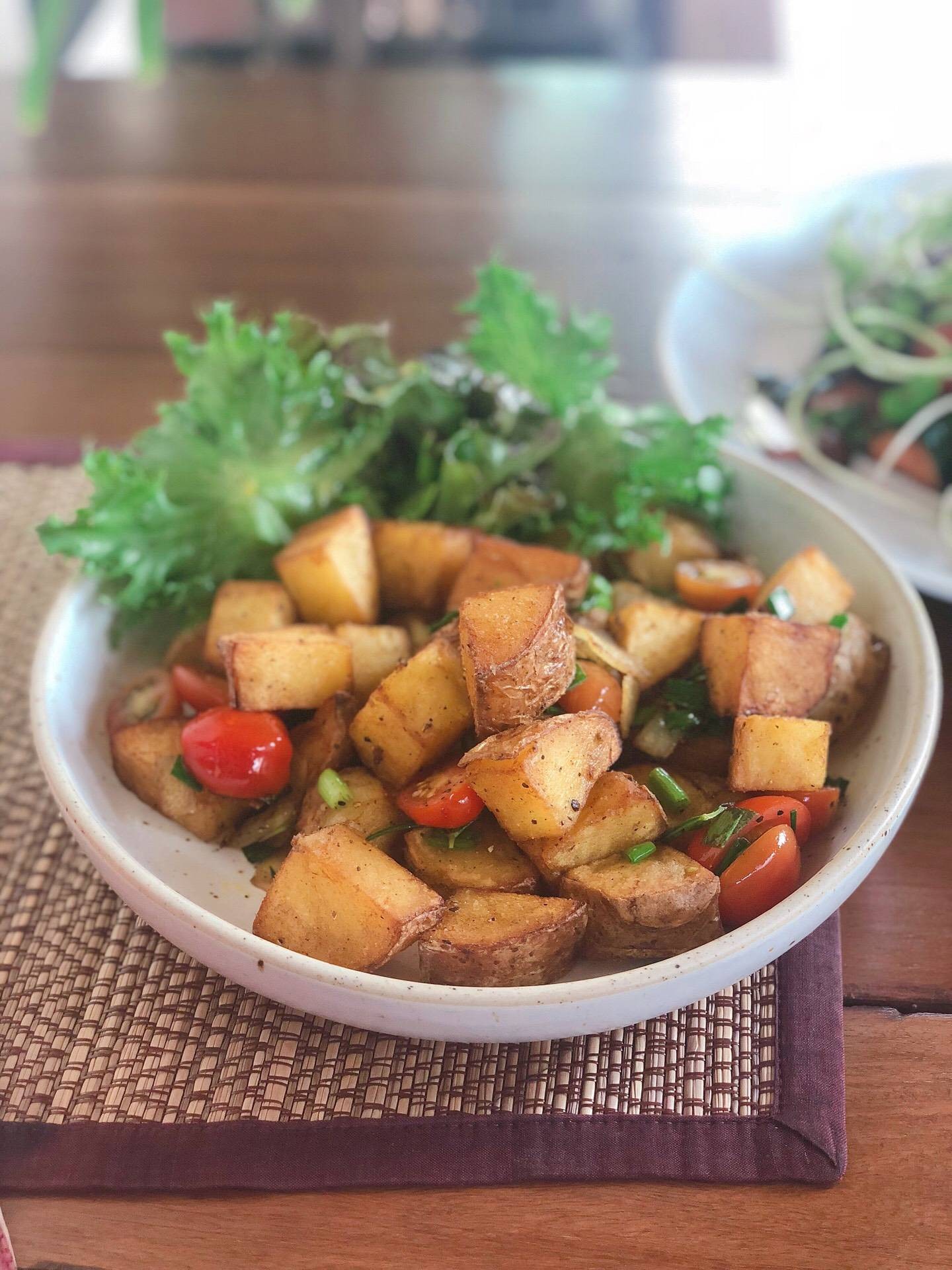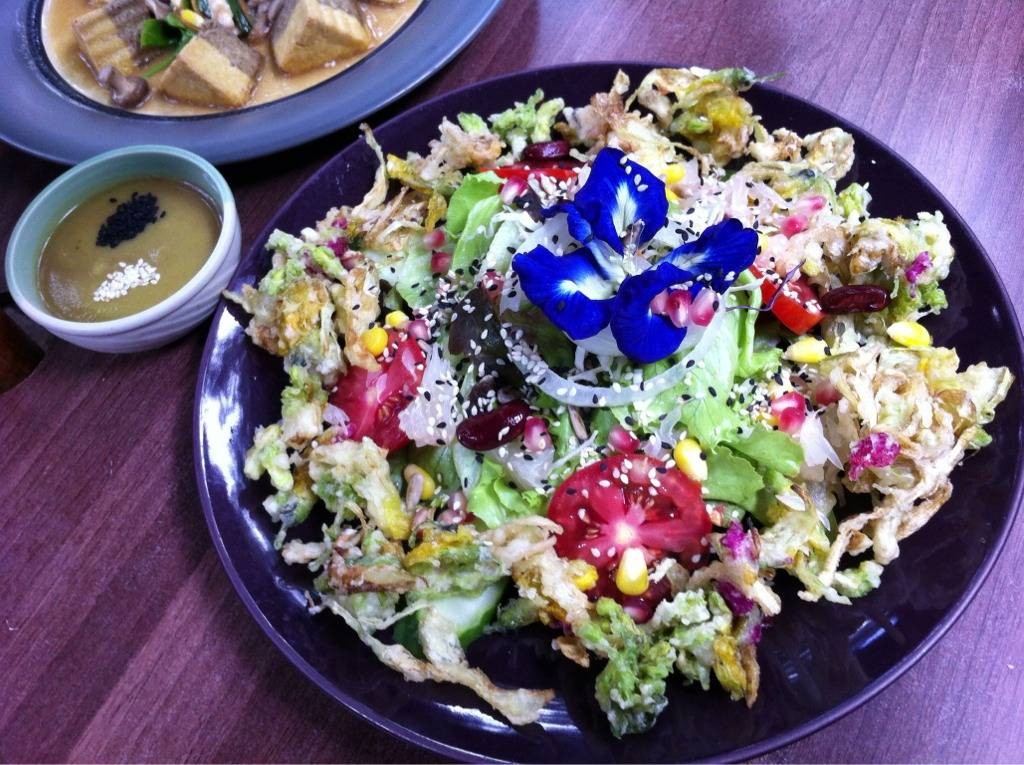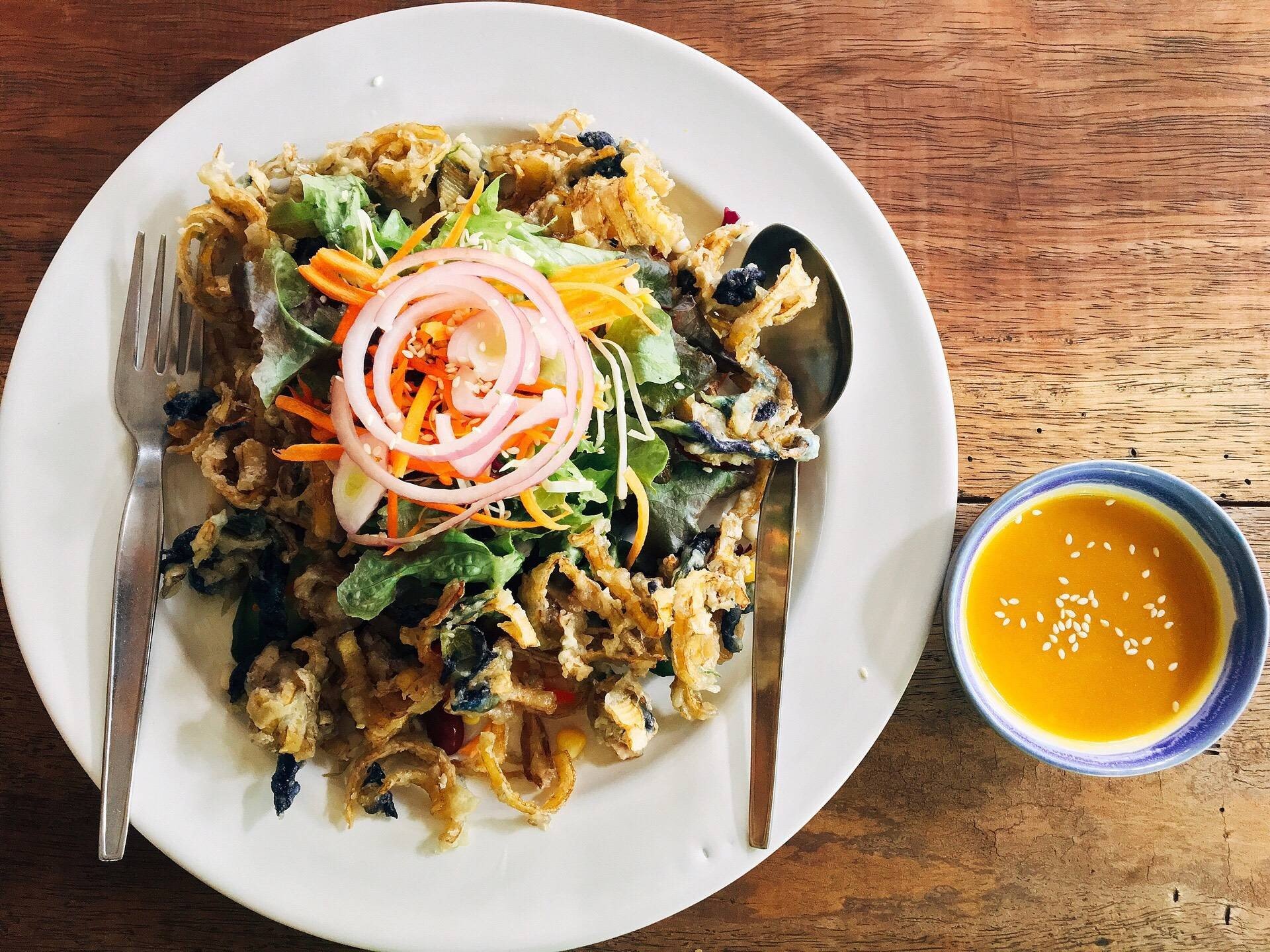 Imm Aim Vegetarian And Bike Café
Serving vegetarian and vegan food using various local and/or organic produce. Find Thai dishes like spring rolls, pad thai, and curries plus western style and fusion fare like salads, falafel, pasta, and vegan muffins. Smoothies, fruit drinks, and coffee available. Kitchen closes at 8pm. Formerly known as Pun Pun and moved here in 2016, now situated besides Satitham Temple. Open Mon-Sun 10:00am-9:00pm.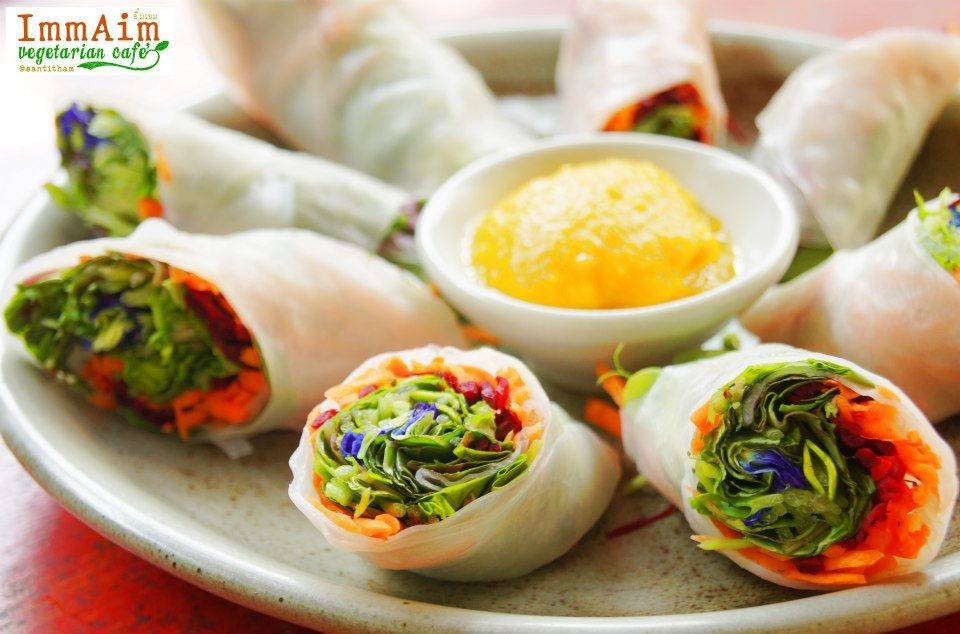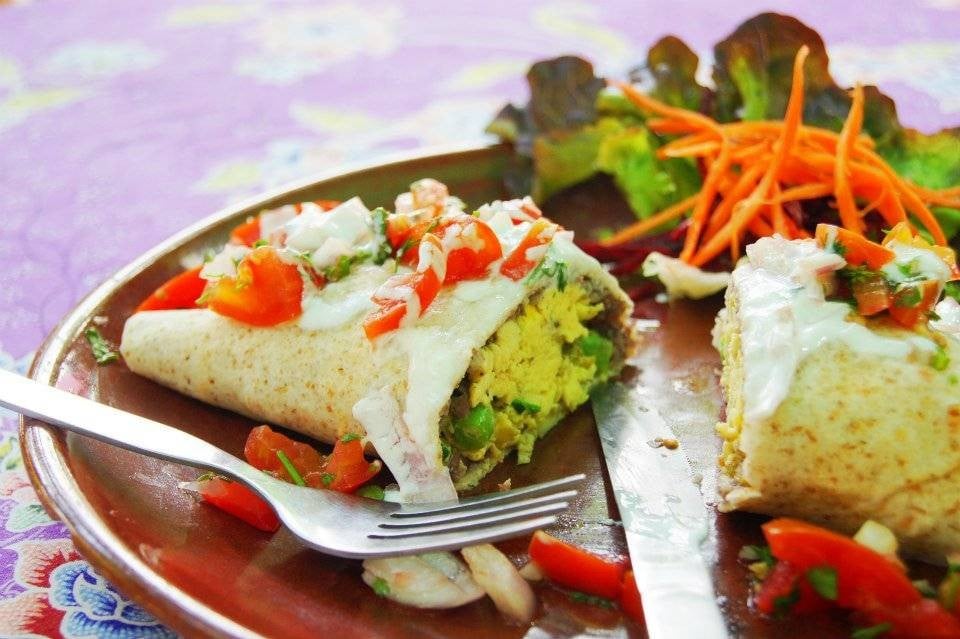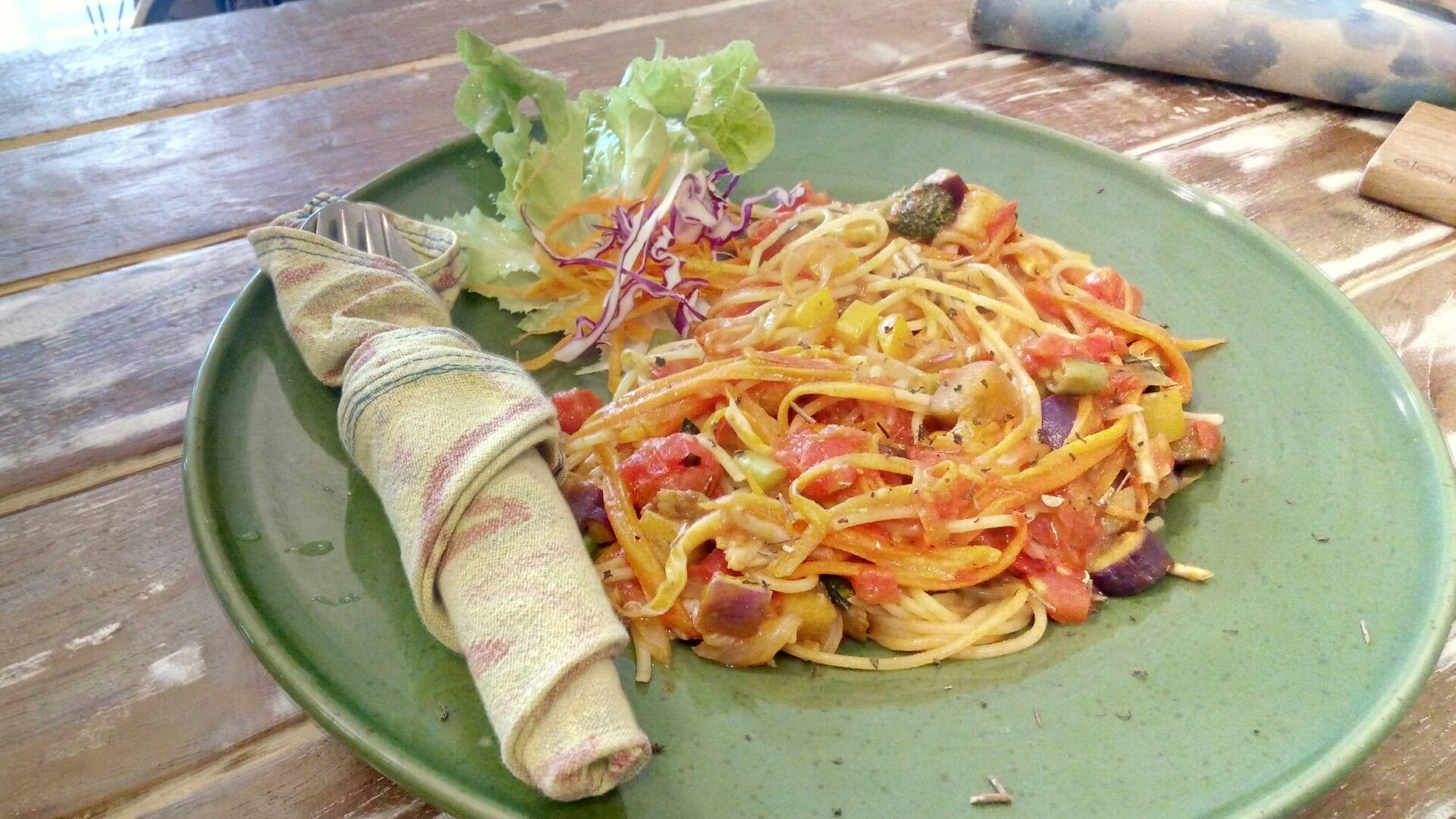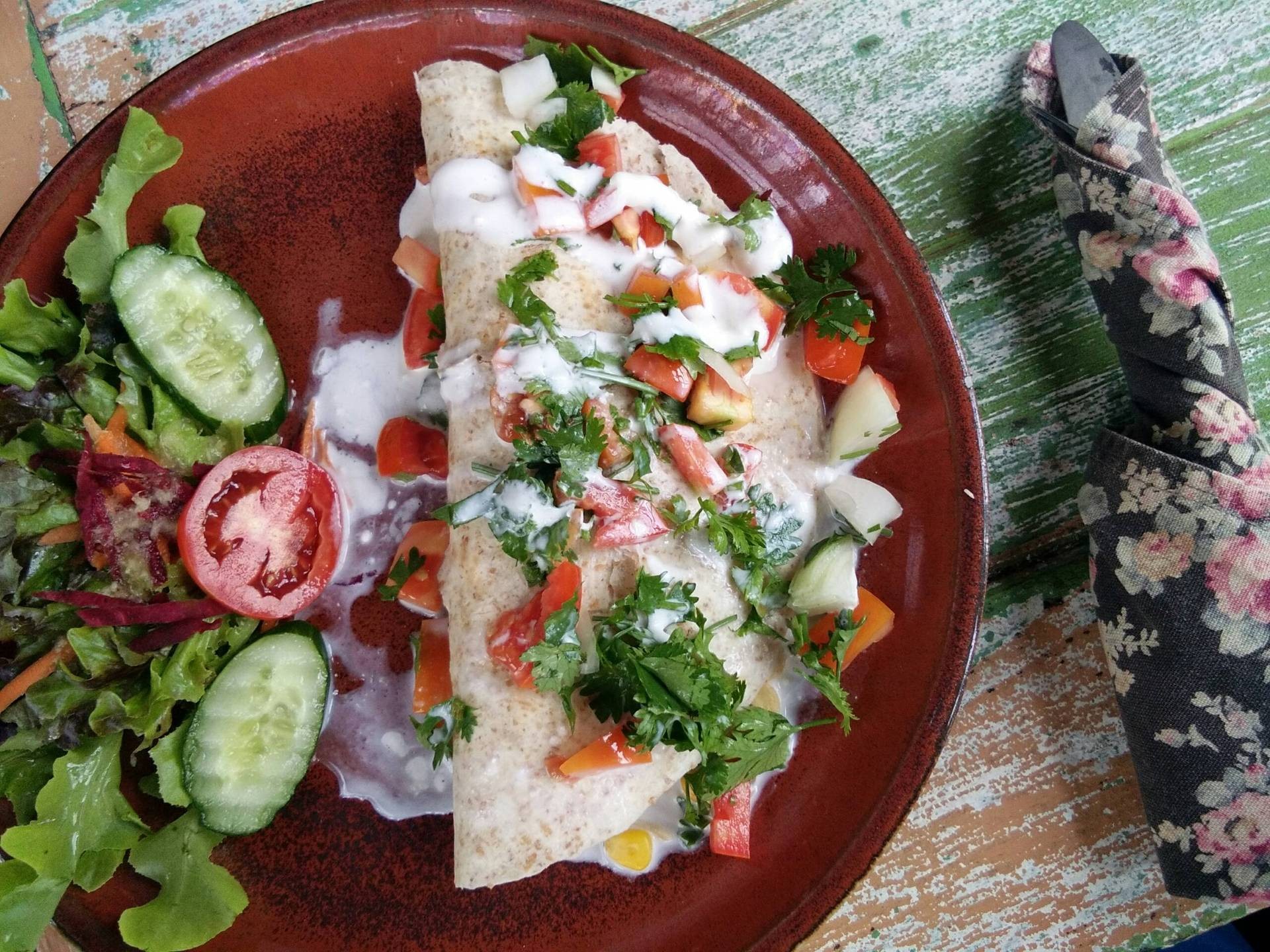 Happy Green
Vegetarian eatery with a vegan buffet by the Mae Ping river, on its west bank, over-viewing Wat Chedi Liem pagoda. Follow Chang Klan road south until you underpass Mahidol road bridge, continue 600 meters, and the restaurant will be on your left, look for the yellow red veg sign. Many of the vegetables and fruits used are organically grown in its riverfront yard; the remaining produce is from its small farm in Lampang. Some pre-made dishes are displayed at the front of the restaurant, and you could also order from the menu. Buffet breaks 2-4pm. Limited English spoken. Open Tue-Sun 9:00am-7:00pm.