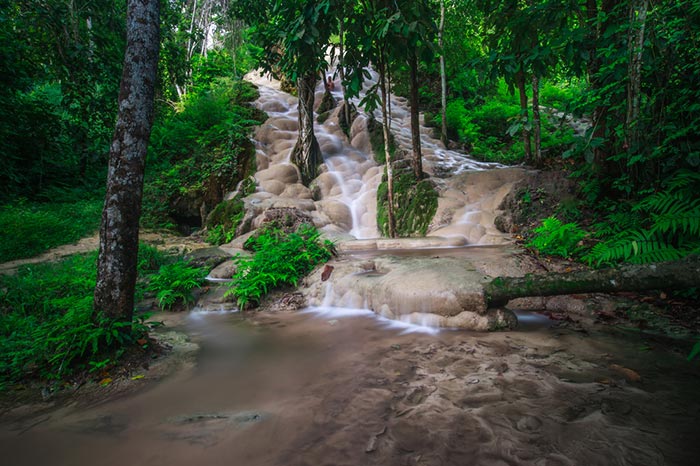 Bua Tong Waterfall, Chiang Mai Province Tourists can climb the waterfall up and down without slipping, another tourist attraction in Thailand. Travel to Chiang Mai.
Should be pleasing to the adventurous tourists, it is because the waterfall here he can climb. Visitors can climb comfortably. Do not be afraid to slip at all.
Bua Tong Waterfall is located within the Bua Tong Waterfall Park and Chet Si Springs, Mae Taeng District, Chiang Mai Province. Another famous tourist destination And is well-known among foreign tourists. The outstanding feature of Bua Tong Waterfall is that it has water all year round, never dry, and the area around the waterfall, tourists can climb comfortably without slipping, which tourists can enjoy playing in the water.
Visitors can visit Bua Tong Waterfall for free.
Free of charge
Open for tourists to visit everyday from 08.00-17.00 hrs.